Thank you for stopping by! This will be the first month of what I hope will be an ongoing international desserts bakealong. For the month of June, we will be making Hawaiian desserts!
For a long while, I have been obsessed with learning to make desserts from all over the world. Here in America, many non-western cuisines are becoming more and more popular, but it seems that their traditional sweets are often overlooked. There are still so many varieties of sweets/desserts that we can learn about!
RECIPE LINKS
Butter mochi is a very common dessert in Hawaii – you can even find it in the supermarket bakery. It is also quite easy to make. It is sort of a cross between cake and mochi, and is also similar to Philippine bibingka.
NOTE ON INGREDIENTS: This recipe calls for mochi flour, which might be hard for you to find, depending on where you live.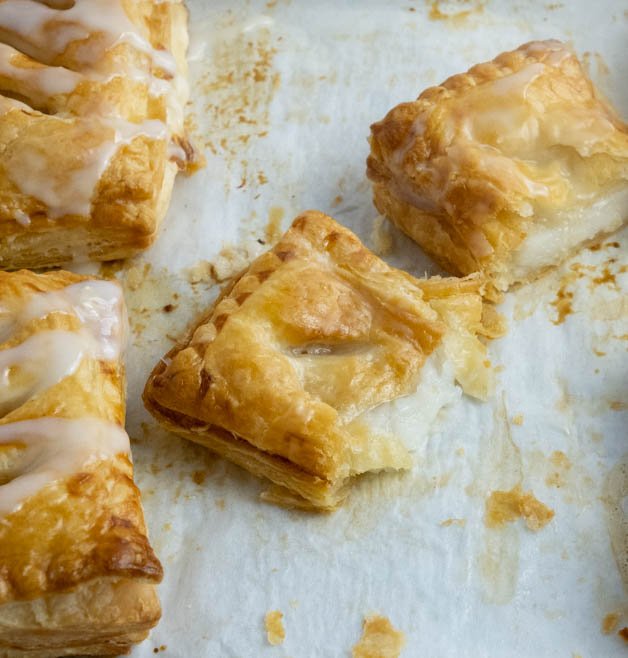 Haupia, or coconut milk pudding, is a more traditional Hawaiian dessert. It was originally served plain, but now it is very popular as a filling – you can even find haupia fried pies at McDonald's in Hawaii. This recipe is a baked version. If you like this recipe, the author also has a cookbook focused on Hawaiian cuisine: Aloha Kitchen
Though guavas are native to the Americas, they grow well in Hawaii, and you can find guava flavored everything. Variations of this cake are frequently sold at Hawaiian bakeries.
NOTE ON INGREDIENTS: This recipe calls for guava nectar concentrate, which I have never seen in a supermarket outside of Hawaii. The recipe calls for a total of 2 1/4 cups of concentrate. I am planning on boiling 4 1/2 cups of guava nectar and reducing it down to the 2 1/4 cups. I hope the result will be similar. If you can find fresh guavas where you live, I think you should be able to substitute puree as well.
Getting malasadas at Leonard's Bakery is considered an essential part of a Waikiki vacation. On our Hawaii trip, we actually didn't make it there, but we did end up getting malasadas at a roadside truck somewhere on the Big Island. We didn't have a refrigerator in our hotel, and we didn't know how long the fillings would keep, so we ended up eating them all in one day!
These Portugeuse-style doughnuts are coated in sugar after frying. What makes Hawaiian malasadas unique is their variety of fillings. You will usually find guava, haupia, lilikoi (passion fruit), chocolate, and custard.
This link has the recipes for guava and lilikoi fillings. You can also try my coconut pudding.
These are flaky pastries filled with sweet red bean paste. They are based on Japanese manju, but where Japanese manju are traditionally steamed, manju in Hawaii are more commonly baked in the oven. Here is a link with more info about how Hawaiian manju differs from the original: Manju, Hawaii-Style!
NOTE ON INGREDIENTS: This recipe calls for sweet red bean paste, which might be hard to find, depending on where you live.
BAKEALONG GUIDELINES
I plan for this to be a pretty laid-back bakealong, especially since we may need time to find ingredients that are uncommon in the places where we live. The bakealong lasts all month, and you can make the recipes in whatever order you like. Whether you make all five, or only one, I would love to see your picture on Instagram! Tag me in the photo and use the hashtag #thedessertivore so that I can see it. I am so excited to see your pictures!