The country for this month's international desserts bakealong is Mexico! I have eaten a lot of Mexican food, but not a lot of Mexican desserts, so it will be a completely new experience to try making them at home. If you decide to make any of these desserts, I would love to see your pictures on Instagram! Here are the recipes I've picked for October:
Conchas are a type of pan dulce that are made to resemble seashells. They are a sweet bread roll topped with a sweet, crumbly topping that is flavored. The flavors in this recipe are chocolate and vanilla. I have only ever tried conchas I bought at the gas station before, but I have always meant to try making them at home! They are pretty simple to make, but they require a lot of rising time, so be sure to make them when you are going to be home all day.
The part of this recipe that I found the hardest was making the shell pattern with the topping. I rolled out the topping between two sheets of wax paper, but I had trouble with it sticking and tearing. It helped to use a lot of flour. I think maybe I should have tried placing the topping on the roll first, and then cutting the pattern into it.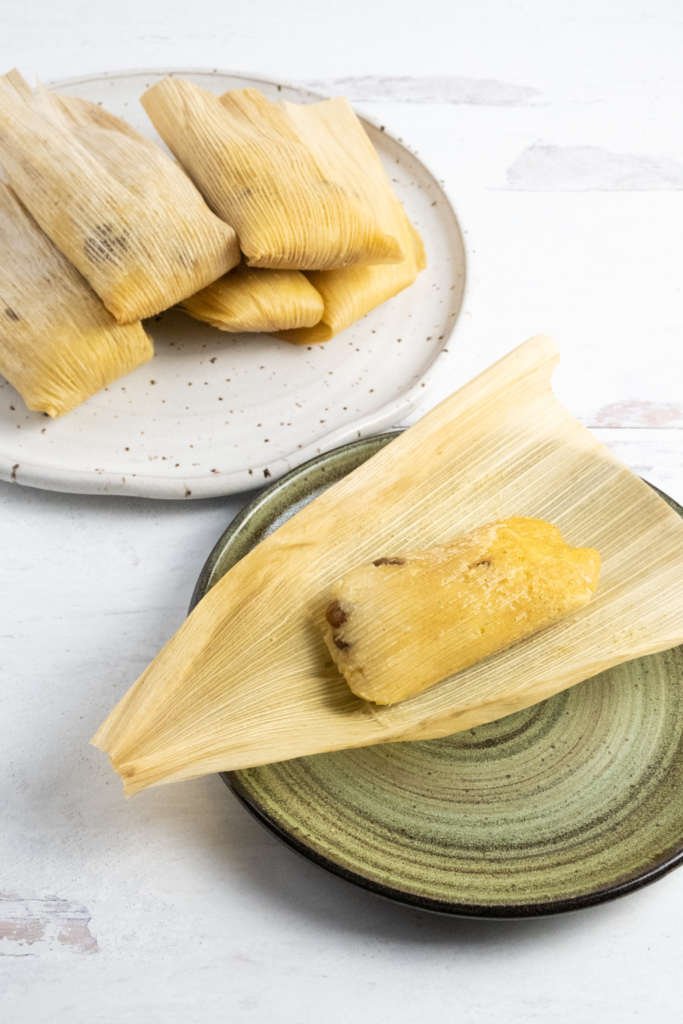 I only learned that sweet tamales existed when I was researching which recipes to try this month. This recipe uses masa harina, pineapple, coconut, raisins, and peanuts in the batter. Just as you would with savory tamales, you wrap the batter in corn husks and steam them for about 1 ½ hours.
Puerquitos, also called marranitos, are Mexican cookies that are shaped like little pigs. I've seen these in Christmas cookie magazines before and always thought that they were cute, but I've never made them. They are often called Mexican gingerbread cookies although they may or may not contain any ginger – this recipe actually does use ginger and other spices. Recipes for puerquitos usually call for piloncillo (dark brown sugar that comes in cones or blocks) and molasses. This recipe uses molasses and brown sugar.
Empanadas de calabaza are pumpkin empanadas that are usually flavored with spices and piloncillo. This recipe uses a whole pumpkin, but there are subsitutions in the notes section at the bottom of the recipe. It says you can substitute 3 cups of canned pumpkin, or about 2 15 oz cans.
Chocoflan is basically a flan on top of a chocolate cake and it looks just amazing. In this recipe, you first make a caramel sauce which you pour into the bottom of a bundt pan, then you make the flan layer to pour on top. You bake the flan partially, then add the chocolate cake batter on the bottom and cook until the whole thing is done.