Jump to Recipe
These past couple weeks have brought changes for everyone, and they've had me rethinking my approach to recipe testing and grocery shopping. Taking into consideration the uncertain availability of ingredients, the need to leave more for others, the facts that more people are stocking up on shelf-stable products, and that people who don't usually cook for themselves are now having to, I've decided to shift my focus to simpler dessert recipes made with shelf-stable and/or inexpensive ingredients. This coconut pudding is a perfect example of that, made in just 15 minutes, with 4 ingredients that are shelf-stable and easy to come by. 
Notes on Ingredients
Coconut Milk – Some cans are 14 oz and some are 13.5. It's close enough that either will work in this recipe. Light coconut milk will also work fine.
Flour or Cornstarch – The starch works to thicken the pudding. You can substitute other starches, but make sure to check their substitution ratio – for example, you would substitute 1 to 1 ½ Tbsp for 3 Tbsp cornstarch.
Coconut Extract – This ingredient is entirely optional.
Toppings – Top with maraschino cherries, shaved chocolate, or toasted coconut flakes. You could also stir in some canned pineapple towards the end of cooking to make a piña colada pudding.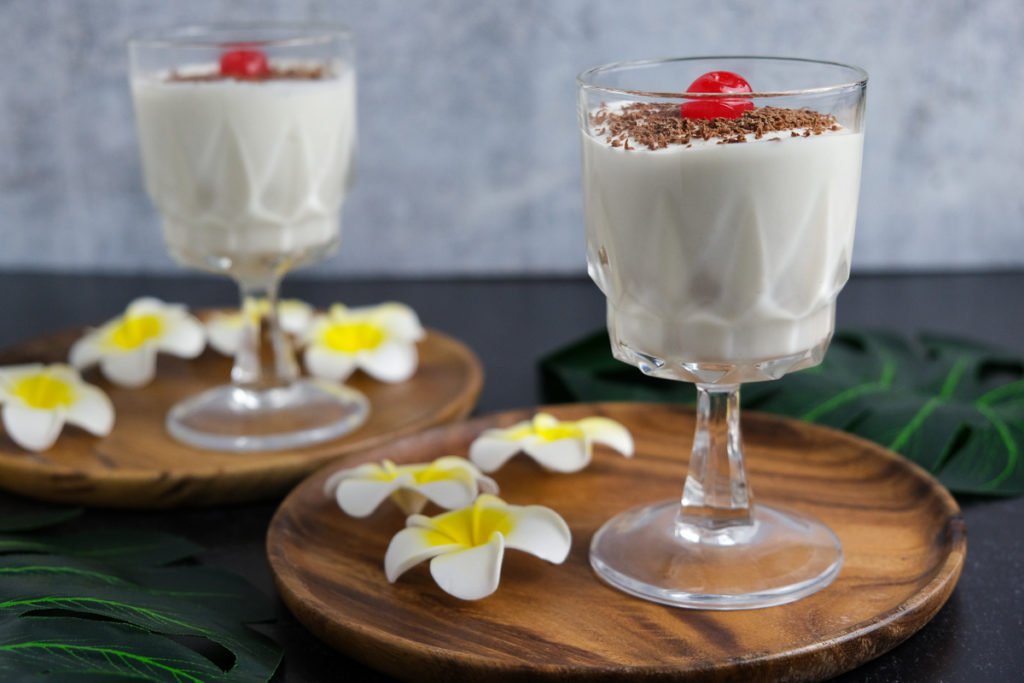 Notes on Technique
When whisking the ingredients together before cooking, cornstarch will usually dissolve faster than flour, while flour is more prone to forming lumps. It helps if you whisk the liquid into the flour, rather than the other way around.
If you have a kitchen thermometer, you can check to see how close the pudding is to thickening. At 150 F, it should begin to thicken, and it should be sufficiently thickened before reaching 180 F.
Don't overcook it. Because this pudding recipe uses starch for the thickener, and not egg yolks, overcooking won't lead to separation. However, as the water continues to cook out, the pudding can turn into a paste.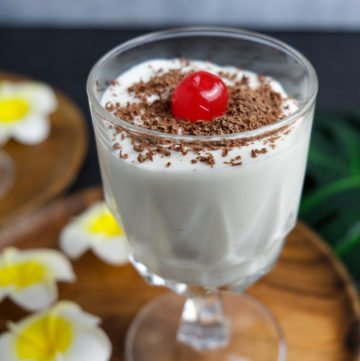 Easy Coconut Pudding
Ingredients
1

14 oz can

coconut milk (or 13.5 oz)

1/4

cup

sugar

1/8

tsp

salt

3

tbsp

cornstarch or flour

1/8

tsp

coconut extract (optional)
Instructions
Whisk all of the ingredients together in a 2 qt. saucepan.

Cook over medium heat, whisking occasionally. The pudding will begin to thicken when it reaches about 150° F (65° C). When it starts thickening, continue to cook for around 3-5 minutes while whisking continuously, until it has reached the desired thickness.

Chill for a few hours, or serve immediately. Store in the refrigerator for up to 3 days.